About Smitek Construction Group
My father, John Smitek, started to build homes in the 1950's. He performed all of the facets of homebuilding including: laying brick foundations; framing; roofing; electrical wiring; plumbing; laying hardwood flooring; cabinetry installation; trim carpentry, and other finishes.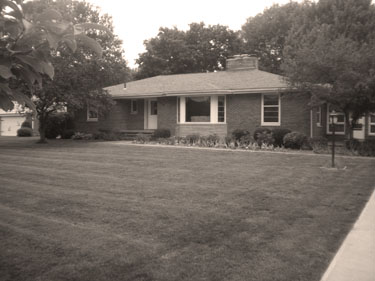 Through his efforts and resulting word-of-mouth sales, he soon accumulated enough capital to start his 2nd enterprise – Avon Excavating. He and his employees installed water and sanitary sewer lines in numerous area communities providing needed infrastructure during a time of growth in Greater Cleveland.
The combination of his knowledge and Avon's impending growth provided our family with the opportunity to venture into land development. My brothers, sisters and I would draw on his vast knowledge to conceptualize and deliver approximately 700 home sites in Avon over the last 30 years. Our family has sold several hundred additional home sites - prior to installation - to distinguished builders from our area. These communities are discussed and displayed in greater detail in the "Legacy of Communities" section of this website.
Various family members have also built fine homes beyond those constructed by my father. You can see pictures of some of our homes in the "Portfolio of Homes – Exteriors" section of this website.
In 2010, I organized Smitek Construction Group, LLC to devote my full attention to the construction of homes within Smitek developed communities. In addition to our family's background in construction, I had a long career in the corporate world in both finance and management. I have lived in several different locales and I am familiar with various architectural styles including: Georgian found at Miami University where I earned my undergraduate degree; stately Tudor homes found throughout Chicago's North Shore when I earned my MBA at Northwestern University and Chicago's turn-of-the-century townhouses when I moved into the city; Mediterranean which is prevalent in Los Angeles; Scandinavian Contemporary in Minneapolis; and our own traditional Western Reserve style. I look forward to discussing your vision and how Smitek Construction Group can help you realize your dreams.
Mark Smitek
President